Eric J. Gall, MBA, CM&AP, CBI, ABI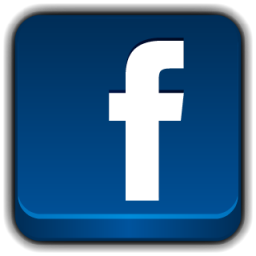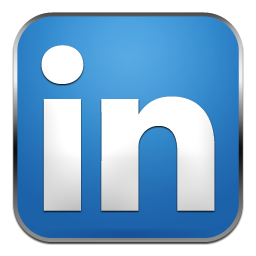 Schedule a Meeting with Eric Eric's Testimonials Selecting a Business Broker Guide

Eric Gall is the registered broker and founder of Edison Business Advisors. Over the past 20 years, he has participated in many forms of business transactions totaling closing in on $200M. Eric has the results, credentials, and experience to sell your business.

RESULTS

Eric won the 2020 M&A Source Executive Club Award for completing $5M+ in total transactions. Only 12 brokers won this award nationwide. He was awarded the 2020 IBBA Platinum Chairman's Circle Award; an award initiated in 2020 for completing $10M+ in total transactions. This places him in the top 15 producers out of 1,600 IBBA members worldwide. In addition, he was awarded the 2019 and 2018 IBBA Chairman's Circle Award for completing $3M+ total transactions, and the 2020, 2019, and 2018 IBBA Deal Maker Award for completing 10 or more transactions. Eric's total volume sold earned him 2020, 2018, 2016, and 2014 Business Brokers of Florida (BBF) #1 Top Dollar Producer Award for Southwest Florida beating out 70 other BBF brokers. He also won 2020, 2019, and 2018 BBF Dealmaker Award (top 50 in sales volume in Florida); an award initiated in 2018. He has been a BBF Million Dollar Seller in 2010 and 2012 through 2020.


CREDENTIALS


Eric is highly credentialed having obtained his Certified Business Intermediary (CBI) from the International Business Brokers Association (IBBA), his Certified Mergers & Acquisitions Professional (CM&AP) from M&A Source, and his Accredited Business Intermediary (ABI) from the American Business Brokers Association (ABBA). Eric has also completed all available CBI-D (dental specialist) training through the IBBA and will be among the first certified in this specialized field. He was the second broker to obtain a CBI, the first to obtain a CM&AP and is the only ABI in Southwest Florida.

The CBI requires meeting stringent education and performance requirements as well as the high ethical standards of the IBBA. The CM&AP requires achieving in-depth knowledge of the specialized approach required to successfully prepare and execute lower-middle-market transactions (above $1M in EBITDA). The ABI requires meeting a specified number of years in the business and completed transactions. Eric holds BSE and MBA degrees from the University of Michigan.


EXPERIENCE

Prior to founding Edison Business Advisors, Eric bought, sold, and operated several businesses in the IT, automotive, and transportation sectors. He worked in corporate M&A at Ford Motor Company where he led the post-merger integration efforts for Ford, Jaguar, Land Rover, Volvo, and Mazda and helped establish an Asia-Pacific product development group. Eric was recognized as a corporate expert in multi-cultural negotiations.

He is an active member of BBF, IBBA, and M&A Source. He is the ABBA's Best Practices Forum Leader and Vice President of the BBF's Tampa Region.

By investing time and money in education, certifications, and best practices, Eric has achieved a tremendous return for Edison Business Advisors' clients who have successfully transacted businesses at a significantly higher rate than the industry average.


Main Street and Lower-Middle-Market Businesses
8891 Brighton Lane, Suite 105
Bonita Springs, Florida 34135
CONTACT US TODAY

TOLL FREE PHONE NUMBER
BONITA SPRINGS, FLORIDA OFFICE
(HEADQUARTERS)
COLUMBUS, OHIO OFFICE
EMAIL
866.205.2310
239.738.6227
239.565.3171
239.877.9911
815.219.5492
614.270.0609